Say Yes Dipping Color SY1
43g color powder S|N|S Nails.
Description
Say Yes Color Dipping
Say Yes, with all the symbolism that is associated with this moment, is a collection that represents love and union between pairs. Enjoy the 24 shimmering dipping colors that we offer you in this edition in which some of them are pearly … more 😉💍
* This collection is produced with the improved anti-bacterial formula.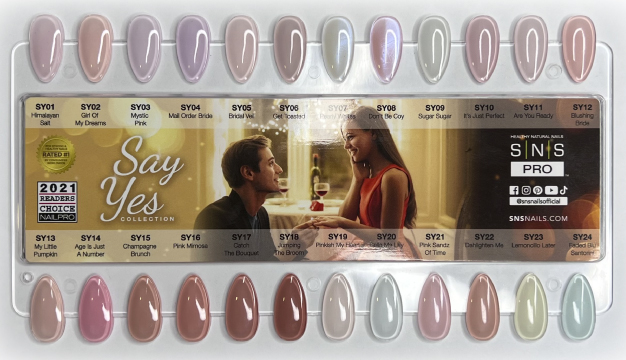 The photo is a digital representation of the colour, the tones may vary according to the defentions of the monitor. The amount of layers applied to the nail may alter the final result. The manufacture of new batches may also influence tone differences.
For more information please contact customer support.
Product exclusively for professionals.
Reviews (0)
Only logged in customers who have purchased this product may leave a review.
Related products